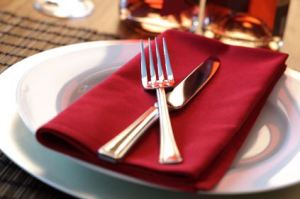 Do you own a restaurant in the greater Montreal area. You already have several responsibilities and you are very busy. Your customers will appreciate the food you offer in your institution. You have won your reputation with hard work.
But now your biggest fear is happening: unwanted insects or rodents intrude in your establishment …
Here's why it would be beneficial for you to team up with a professional of pest management for your restaurant.
Bed Bugs, mice, cockroaches, rats, carpenter ants, etc. You are right to fear them without thinking that one day you would be the victim of food loss, renovations, loss of reputation, loss of customers …
You then decide to do it yourself.
Insecticides and domestic pesticides are good ways to repel or kill by yourself unwanted visitors. But for many of these products, the effect is not optimal and the fact that these ants already began digging the exterior wood in your house and came in, it continues to worry your customers and you.
If you have had an infestation of parasites or if you just dread it, you should consider the benefits of getting a regular professional pest control for prevention and also for curation.
Professional help available 24h / 24, 7 days out of 7
When we are not experts in the field, it is sometimes difficult to determine exactly what is the ideal treatment to exterminate a pest. Of course, the web searches always end up reaching homemade means, but they're a little doubtful.
For a restaurant, sometimes it's a little tricky to risk the methods we do not know. Especially when it meet high hygiene standards, cleaning processes and handling and also not to disturb the staff.
By partnering with a professional pest control such as A to Z Extermination, you get an experienced and certified team in the extermination in the middle of the restaurant, in the business environment / institutional and residential also. You can also enjoy a telephone advice service by email or via social medias at all times to answer all your questions, identify unwanted species and especially to give you clear guidance pending the arrival of exterminators.
In addition, our exterminators offer comprehensive availability and no matter when you need their help, they will be available (evenings, weekends and even emergency). You will no longer have to do everything yourself. Hence, you save time so you can have peace of mind while you focus on your tasks.
Take less unnecessary risks for your restaurant …
There are many risks when you just try to kill insects or rodents on your own. If they are numerous, it is difficult to completely get rid of especially if you do not have the right tools and products.
In addition, if you are not used to intervene in places where food is prepared, it may be that you take it the wrong way. The methods used by exterminators in commercial kitchens generally different from those that are employed in private homes.
Without help, it is really difficult and risky to get rid of insects and rodent pests without first some knowledge and experience. That's why it is generally recommended for restaurants to do business with professional pest management.
Our professionals make monthly preventive inspections (or at your convenience) and help you implement an inspection program, extermination and oversight to ensure that pests do not come back in your facility. They detect faults in buildings and will report the bad practices that foster infestations. They also make you suggestions to prevent the next infestation. All in compliance with the principles of IPM pest management.
But on condition to work closely with them and to follow their advice!
From your first doubts of presence of insects and rodent pests, contact our experts for an inspection of your restaurant and free estimate – without Commitment-