ENTOMOLOGICAL CONSULTATION
The most hard working team in town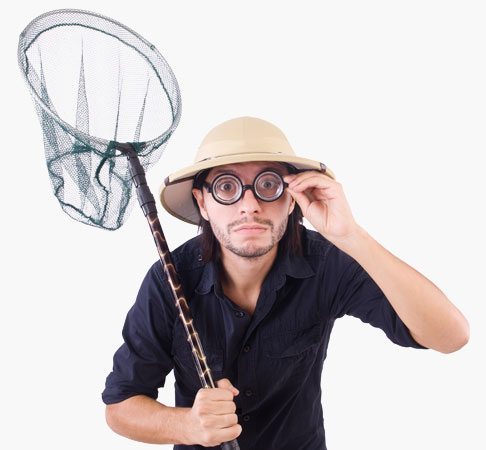 Entomological Consulting Services
Groupe AZ Extermination offers services of entomologists
Among the millions of species of insects that thrive on the planet, very few can be considered harmful. Yet we want to exterminate them immediately when they have the misfortune of getting into our properties. The first reaction is often to get an insecticide. But before, here's how to deal with the presence of parasites.
Our experts may also make customized recommandation on the use of repellents or ecological insecticides products to get rid of parasites. If a chemical treatment should be considered, it will be important to use our advice and our extermination services, as many insecticides are also toxic to humans.
Don't wait to be infested! Ask our entomologists now!
What should we do when we discover an unknown bug at home?
First, remember our entomological consultation (Insects study) services at Groupe AZ Extermination in order to identify the insect that troubles you.
To start, you can consult our identification cards on our website or you can meet with our professionals directly at our local.
Using our identification cards and photographs, we will be able to inform you and determine the best method to eliminate the invader of your living environment.
Being able to identify the intruder and determine its biology, life cycle, manners, habits, preferences, diet and the dynamics of its population will help us enormously to discover more about their reactions toward our interventions.
Then, we will be able to:
Prevent introductions of vermin;
Establish the traceability of the intruders;
Identify the causes of proliferation;
Establish a protocol for intervention and pest management;
Follow intervention operations;
Intervene by minimizing the use of harmful products.